Paying employees costs time too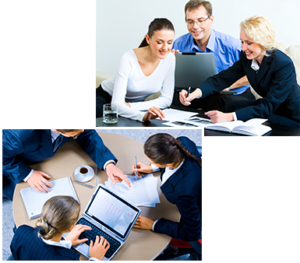 Did you know that businesses waste capital and management time on administrative functions that contribute very little to the bottom line?
Perhaps you are the owner of a small business and your company is growing but you don't quite have the resources yet to hire a full-time HR staff member or perhaps you have the resources but understand that outsourcing payroll management may be your best available option.
You have considered outsourcing the management of your company's payroll and/or hiring an HR staff member but are unsure that the benefits outweigh the costs.  Outsourcing is a cheaper alternative to hired help and leaves you free to focus your effort on important issues like profitability, sustainability and growth.  Furthermore, you can concentrate on your business' own core competencies.
Ideally, you would like a company that you know will do an excellent job with payroll because you know that, as owner, you are the one who is ultimately responsible for promptness and accuracy.
You want a company that is well-informed in employer payroll taxes, types of payroll tax deductions, independent contractors, salary vs. hourly employees, calculating payroll, quarterly payroll tax returns, and year-end W-2 and 1099 forms.
Contact Us

Today or Give Us a Call for a FREE Consultation
(239) 417-4477